How To Perform Web Response Test Through End User Portal:
First Step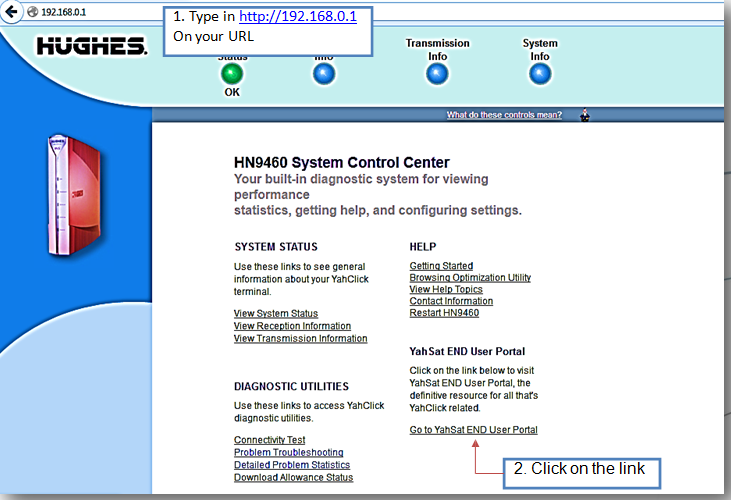 Accessing The Satellite Modem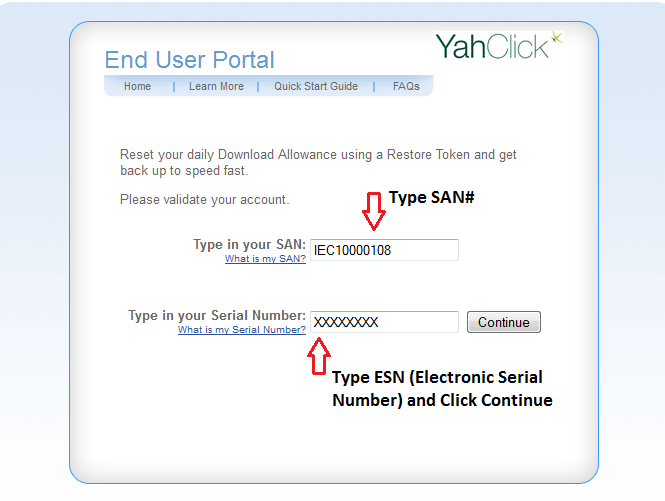 Getting ESN(Electronic Serial Number)of the Satellite Modem
If you can see your Yahclick Modem you will find the ESN on the back of the modem itself.
The location is between the DC Power Connector and the SAT.IN Connector.
The ESN is the seven digits number starting with 2XXXXXX.