Enable Telnet Client on Windows 7
1.1. Click on Start

then left (right click if you have reversed your mouse buttons) click once on Control Panel.
2.From Control Panel, click on Programs.
3.Under Programs and Features, click on Turn Windows Features on or off.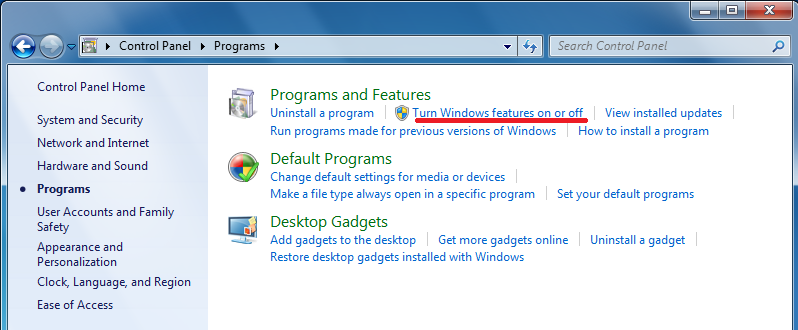 4.From the Windows Features window, using the slider, scroll down till you reach Telnet Client, select the check box beside it, then click on OK.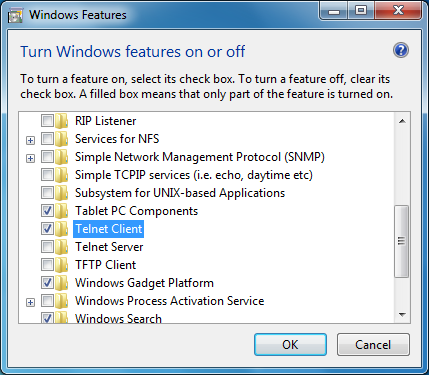 The selected feature will be installed.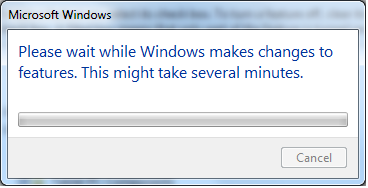 Once it is installed, the Windows Features windows will be closed. 5.To confirm that Telnet is installed, open command prompt and type telnet /?

By default, Telnet Client is not enabled in Windows 7. To enable it, you have to add the Telnet Client Windows Feature.